The Grotteaux
Shotgun Carousel presents
The most glamorous and hotly anticipated cabaret of the year!
Shotgun Carousel's cabaret spectacular The Grotteaux makes its way to London this May - and the show's been given a Springtime makeover!
London's famed immersive-party makers Shotgun Carousel are whipped up and ready to bring you a night of delicious cabaret & circus spectacle!

You can expect Springtime revelry with a series of glorious variety acts from burlesque bombshells, drag divas, spectacular circus and chaotic comedy, topped off with the magnificent musical talents of a show-stopping house band.
With seats & cabaret tables perfect for you and your friends to blow the Winter cobwebs away, join us for Springtime celebrations of friends, family, new beginnings, and second chances, all hosted by MC Lilly Snatchdragon.
The fabulous house cast includes award-winning musicians, comedians, dancers, Burlesque stars, and more. Every night The Grotteaux will also be joined by an ever-changing line up of internationally renowned comedians, cabaret stars and circus and drag artists.
So break out the bubbles and bring your best selves to The Grotteaux, we can't wait to see you all there!
House Cast:
Cleopantha - Dosa Cat - Isobella Burnham - Jason Kwan - Len Blanco - Lilly Snatchdragon - Mark Anthony - Symoné
Image gallery
A gallery carousel of 3 items
This week's nightly special guests:
Sikisa – Billy Kidd – Demi Noire – Sadie Sinner – Tito Bone – Billy Kidd – Molly Beth Morossa – MisSa
"With hypnotizingly glittery costumes, Shotgun Carousel lure us into their Grotteaux which is filled to the brim with all the things that shine and sparkle."
"This incredible venue is the perfect home for such a vivacious, vibrant, varied bunch of talented performers in this whirlwind show."
This brand new show, THE GROTTEAUX, is the brainchild of the creative team that brought to life the "deliciously risqué" Divine Proportions and the "raunchy revelry" of Red Palace (The Vaults, London 2018 & 2019) and we are very excited to see them return to the stages of London for the party of your life!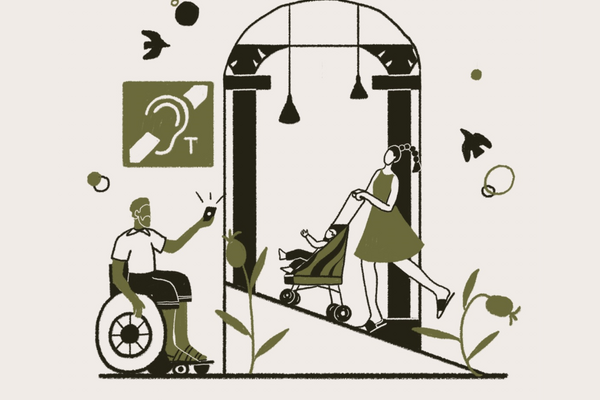 Carers & Companions
We offer a free Personal Assistant / Companion ticket for every access booker who needs one.
Find out more