Le Gateau Chocolat and Jonny Woo: NOW THAT'S WHAT WE CALL MUSICALS!
Fabulous. Glamorous. And camp AF.
Dubbed the "Ebony and Ivory of drag" – Olivier award-winning star of La Clique and La Soiree, Le Gateau Chocolat, and the Queen of London's Alternative Drag scene, Jonny Woo, are here to party like they've never partied before!
A melting pot of musical theatre, karaoke, comedy, vaudeville, variety, sing-along, dress-up madness, and signature assholery.
Taking over Woolwich Works for the first time, get ready to be dragged through a catalogue of Gateau & Woo's favourite musical hits, from Gypsy to Grease, Little Mermaid to The Sound of Music – no musical is safe.
'Stompalong drag fun.'

The Guardian
'Two amazing cabaret stars at the top of their game, having a mountain of fun.'

Out In Perth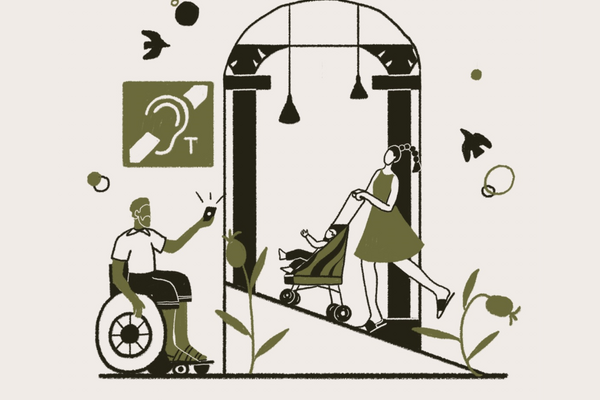 Carers & Companions
We offer a free Personal Assistant / Companion ticket for every access booker who needs one.
Find out more