Tommy Blaize & NYJO Present: Ray Charles
A 19-piece NYJO band joined by national treasure Tommy Blaize to perform the unforgettable songs of Ray Charles
The father of Soul, Ray Charles changed the course of music history with his pioneering combination of gospel, jazz, and R&B. Nicknamed 'the Genius', he would become one of the most recognisable artists of the 20th century, his hoarse voice and passionate performances made him an icon, celebrated across the globe. A prolific pianist, singer, and composer, Charles was also an important figure in the American civil rights movement of the 1950s and 60s. His refusal to perform at racially segregated venues would lead to a life-ban from his home state of Georgia, who would later apologise and make his version of Georgia on My Mind the official state anthem.
In 2023, NYJO is touring a programme in celebration of the history and immeasurable talent of Ray Charles, to whom all jazz musicians and fans alike owe so much, featuring the brilliant singer, Tommy Blaize. A fantastic opportunity to see a 19-piece band of some of the most talented young jazz musicians in the UK take the stage with one of the country's finest vocalists.

Guest Artist: Tommy Blaize
As lead singer of the BBC Strictly Come Dancing band, Tommy Blaize's powerful yet sensitive performances have helped create some of the most memorable TV moments of recent times. Singing live to an audience of more than 12 million every week, his soulful voice is etched in the public consciousness. Tommy began his singing career at the tender age of nine with The Blaize Brothers, alongside siblings Tony and Darrin, playing in clubs across the North-West of England in the 1970s. In a career spanning a remarkable 50 years, Tommy has gone on to work with some of the world's most legendary and renowned artists, from Diana Ross to Queen, The Beach Boys, Amy Winehouse, Joe Cocker, and Stevie Wonder.

He and his band are regulars on the London soul & blues scene, performing at venues such as Ronnie Scott's, Jazz Café, 606 Club, and Pizza Express Live. Tommy also appears regularly as a guest artist at special events at Royal Albert Hall, Cheltenham Jazz Festival, Birmingham Symphony Hall, and BBC Radio 2's Friday Night Is Music Night.
"It's very special to me to be going out on tour performing the iconic music of Ray Charles with this wonderful orchestra that launched the careers of so many of my close friends and peers. It's a joy singing alongside such young, enthusiastic, and talented players who really appreciate this incredible repertoire, even if it's ancient to them!"

Tommy Blaize
Set times:
7.30pm: NYJO Under 18s Ensemble
The NYJO Under 18s Ensemble is led by the brilliant Winston Clifford and rehearse on Saturdays here at Woolwich Works! This group is for young musicians aged 14-18 to develop their skills in ensemble work, sight-reading, playing by ear, and improvisation techniques.

7.50pm: interval
8.10pm: Tommy Blaize & NYJO first set
8.55pm: interval
9.15pm: Tommy Blaize & NYJO second set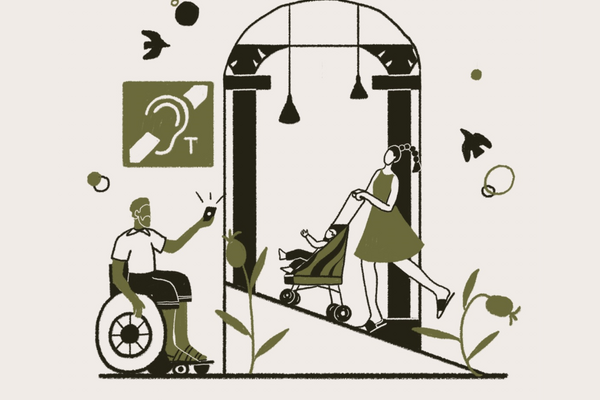 Carers & Companions
We offer a free Personal Assistant / Companion ticket for every access booker who needs one.
Find out more