Sugarhill Gang & Grandmasters Melle Mel & Scorpio (Furious 5)
Woolwich Works presents
Hip Hop originators unite to headline Woolwich Words & Sounds 2023!
This summer Woolwich Works is hosting a huge hip hop summer party with a double-whammy of rap legend headliners. One of the true original hip hop groups, The Sugarhill Gang made history in 1979 with their timeless single Rapper's Delight – a track so iconic it was included in Rolling Stone's magazine '500 greatest songs ever recorded'!
The group will be delivering a set of their biggest hits with the help of two more legendary MCs, Melle Mel and Scorpio, who'll be armed with Grandmaster Flash and the Furious 5's unbeatable back catalogue including classics like White Lines, The Message and more.
Their stage will be warmed up by the eclectic Poppy Richler. Poppy is a resident on Balamii radio and the saxophonist for post punk six-piece Deadletter. Her jazz fusion sets blend soultronic sounds, Brazilica, disco, indie and breakbeats together, making for an exciting prelude to any act.
The Sugarhill Gang
Hip Hop's first superstars and pioneers, The Sugarhill Gang's now-legendary debut 12" single Rapper's Delight, was the first commercial rap record ever made and went on to become the biggest selling 12" single of all time with over a million records sold!
Still packing out venues throughout the world, we can't wait for these true living legends to get Woolwich Works up and dancing!


Grandmasters Melle Mel & Scorpio (Furious 5)
Legendary group Grandmaster's Furious 5 have played an integral part in the creation of Hip Hop as the global phenomenon that it is today. They are to Hip Hop what the Rolling Stones are to rock and have toured the world with the likes of U2, The Police, Clash, Prince & Duran Duran, as well as many Hip Hop greats.
Often copied but rarely bettered, it was these guys that made the name Grandmaster Flash & The Furious 5 a household name on the strength of records like Freedom, The Message, Beat Street and Survival to name a few. They also lent their voices to Chaka Khan's Grammy winning single I Feel For You, earning a Grammy for Grandmaster Mele Mel - the first for any rap artist.
Lyrical leader Melle Mel wrote many of the legendary raps featured on Grandmaster Flash tracks, including UK #1s White Lines, Beatstreet and Step Off, revolutionizing the genre and setting the standard for today's hip hop superstars.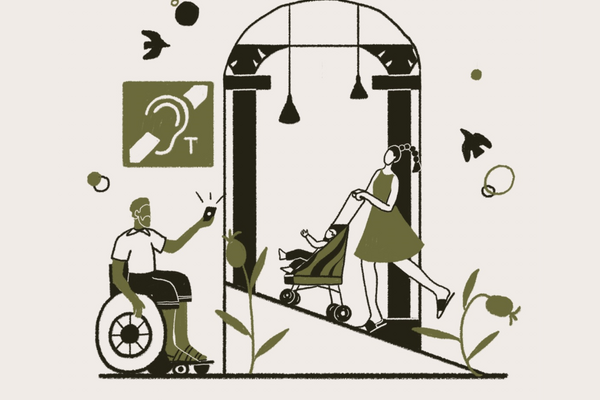 Carers & Companions
We offer a free Personal Assistant / Companion ticket for every access booker who needs one.
Find out more
Sponsored by: