Snake Davis Trio
Woolwich Works presents
The saxophone maestro returns to Woolwich Works
After a sensational first appearance at Woolwich Works last year, saxophone maestro Snake Davis returns. This time with long-time companion and best buddy Johnny Thirkell on trumpet and their mutual friend, guitarist Mark Creswell.
Get ready for an evening of gorgeous mellow music infused with jazz, soul and pop.
Snake Davis
Snake Davis is one of the most in-demand rock, jazz and soul sax players in the world, widely known for his solos on tracks such as Lisa Stansfield's 'Change'; M People's 'Search For The Hero' and 'Moving On Up'; and Take That's 'Million Love Songs'.
He has played and recorded with artists ranging from James Brown, Tina Turner and Paul McCartney to The Eurythmics and Amy Winehouse.
Johnny Thirkell
Johnny Thirkell is one of the UK's top trumpet and flugelhorn players. He has played on hundreds of pop, rock, and jazz recordings (including 22 No.1 records) and at one stage was on at least one album in the UK charts continuously, without a break, for over 13 years!
In 2009 he had two consecutive UK No.1 singles with Pixie Lott, and his credits include Level 42, George Michael, Jamiroquai, Grace Jones, UB40, Cher, Tina Turner, Pet Shop Boys, Swing Out Sister and Lisa Stansfield.
In 2015 he scored his 22nd No.1 with Bruno Mars' 'Uptown Funk'.
Mark Creswell
Virtuoso, exquisite, sensitive guitarist, Mark Cresswell studied at Leeds college of Music with Snake and Johnny. Mark is well known for his work with Tanita Tikaram, The Suspicions and Burden of Paradise.
Expect beautiful music, fascinating tales, and banter.
'A virtuoso saxophonist.'

The Daily Telegraph
'Snake is a joy to work alongside. His musical skills have no limit, in fact he is as free as a bird.'

Dave Stewart, The Eurythmics
'Johnny Thirkell is maddeningly talented; funny, clever, handsome, the best damn trumpeter I ever heard, and the only man I know who can wear a beret without making you want to move to another carriage.'

Hugh Laurie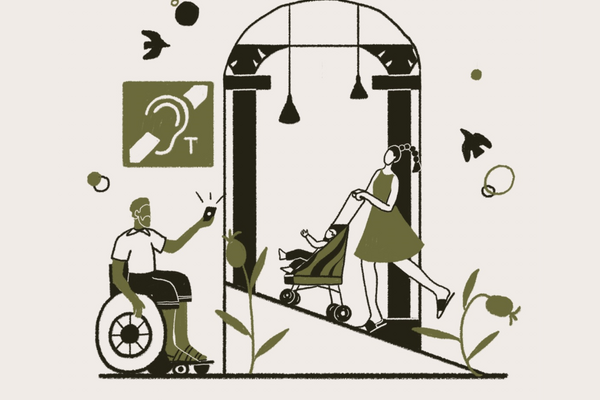 Carers & Companions
We offer a free Personal Assistant / Companion ticket for every access booker who needs one.
Find out more