Laura Misch
Woolwich Works presents
With support from Quinn Oulton
Laura Misch is a singer, songwriter, saxophonist and electronic producer from South London. Deftly lacing future jazz, alternative pop and dreamy electronica into a mesmerising stew, her ethereal sonics and visceral lyrics have put listeners under the spell of her beautifully emotive productions.
For her Woolwich Words & Sounds performance Laura will be premiering new work for the first time along with previous songs entirely reimagined with Marysia Osuchowska on harp and Tomáš Kašpar on guitar/electronics.
Expect an evening of deep listening, meditative beatscapes and emotive storytelling though saxophone, synthesisers and song.
With support from Quinn Oulton
Joining Laura Misch at our opening night of Woolwich Words & Sounds will be South London based multi-instrumentalist, vocalist & producer Quinn Oulton. His sound melds soaring vocals and tangled acoustic textures with abstract electronics.
'Is there anything Laura Misch can't do? A songwriter, producer, vocalist, and saxophonist, her manipulation of sheer sound seems to know no boundaries.'

Clash Music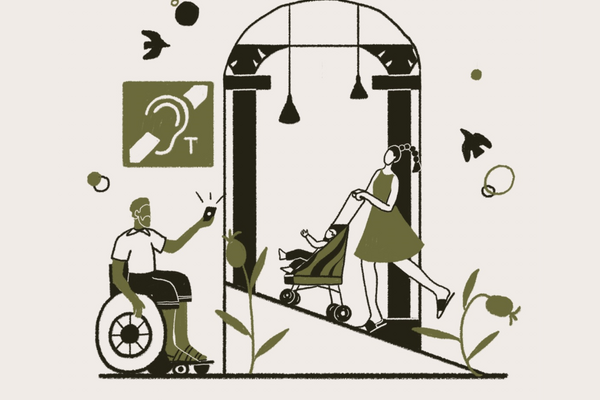 Carers & Companions
We offer a free Personal Assistant / Companion ticket for every access booker who needs one.
Find out more