Everything All Of The Time: Kid A Revisited
Woolwich Works presents
The classic Radiohead album rearranged with an improvisational focus
Jazz pianist at the forefront of contemporary UK music, Rick Simpson's unique creative voice is back in the spotlight with a new project: a re-framing of Radiohead's classic album Kid A, featuring ten original arrangements of the source material played by an all-star band of like-minded musical mavericks.
Whirlwind recording artist Tori Freestone joins James Allsop to form the twin-saxophone frontline, and Simpson is joined in the rhythm section by the universally respected veteran Dave Whitford on bass and upcoming young hotshot Will Glaser on drums.
The project was created to mark the 20th anniversary of the original album's release, as part of a series of sell-out shows curated by Simpson at London's Vortex jazz club featuring non-jazz records rearranged with an improvisational focus. The original show was such a success, drawing in listeners from beyond the club's regular audience, that Simpson re-assembled the band in the studio and recorded the entire album in a single afternoon session.

Simpson's imaginative, free-flowing arrangements give his superb band space to unleash their own individual voices. Sometimes sticking closely to the original melodies, sometimes re-purposing elements as the jumping-off point for radically new explorations, he leads his band to create a thrillingly uncategorizable musical experience. This concert will take the audience on a journey through an ever-changing landscape of powerfully emotive moods and textures, while still preserving the concise, focused energy and emotional directness of Radiohead's original.
PERSONNEL
Rick Simpson - piano/arrangements
Tori Freestone - tenor saxophone & violin
James Allsopp - baritone saxophone
Dave Whitford - double bass
Will Glaser - drums
'In paying tribute to one of contemporary music's most influential bands, Simpson makes a convincing case for jazz's ability to extend its borrowed repertoire.'

All About Jazz
'Simpson and his band produce not simply a heartfelt homage but a genuinely stirring set of tunes in their own right.'

Jazz Views
'Simpson's arrangements are strong... every Radiohead track gets a genuine and new jazz life.'

Written in Music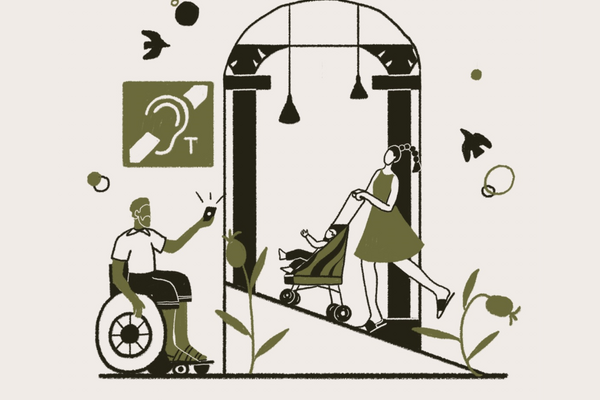 Carers & Companions
We offer a free Personal Assistant / Companion ticket for every access booker who needs one.
Find out more