Dom Joly's Holiday Snaps
Travel and Comedy In The Danger Zone
We're delighted to be welcoming Dom Joly to Woolwich Works for the only London date of his 2022 tour: Holiday Snaps - Travel and Comedy In The Danger Zone.
Best known as the creator of Trigger Happy TV, now the writer and broadcaster is undertaking a UK-wide stand-up tour, giving fans a rare opportunity to see him live.
You can expect a rip-roaring travelogue featuring stories from his childhood home in the Lebanon - where he went to school with Osama Bin Laden - to North Korea, Chernobyl and Cambodia.
Dom will also preview his forthcoming new book, Such Miserable Weather, which features stories about the towns and theatres he visited in 2020.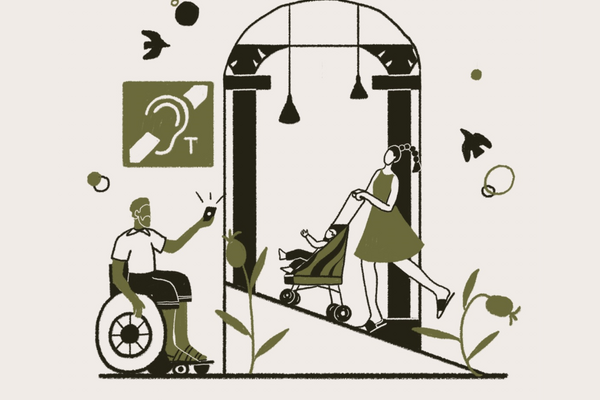 Carers & Companions
We offer a free Personal Assistant / Companion ticket for every access booker who needs one.
Find out more