Alice Russell
Woolwich Works presents
Woolwich Words & Sounds 2022
Alice Russell is a pure natural talent, an entrancing presence, a force of nature. Whether performing on a huge stage with a 16-piece band, charming 4,000 revelers into staying out dancing in the rain (as at Montreal Jazz Festival) or rocking an intimate club, Alice's raw talent and charisma command attention and affection. It is no wonder she has attracted worldwide media support, and fans as diverse as Gilles Peterson, Jamie Cullum, Dennis Coffey, Massive Attack's Daddy G and Groove Armada.
Highly in demand as a vocalist, Alice has won over a whole host of producers – lending her strong, emotional tones to releases by Mr Scruff, Quantic, DJ Yoda and Nostalgia 77, the latter pairing producing the "Seven Nation Army" cover that demolished clubs for years. But following her first release 'Under The Munka Moon,' it's her records with long-time producer and bandleader TM Juke for which she's best known. From their debut album 'My Favourite Letters' through to the live-tinged 'Pot Of Gold', they have made some of the most arresting blues soul since the glory days of Aretha.

As much as she loves being in the studio there's something special about Alice let loose on an audience. From performing with a full band and horn section, to pared down and more intimate sets, Alice Russell takes no prisoners!
With support from Emiko:
Heavily influenced by greats like Otis Redding, Sam Cooke, Lauryn Hill and Michael Jackson, Emiko is blessed with a voice that's both timely and timeless.
An exciting singer-songwriter, he's an artist that exudes an energy, soul and quality found in iconic music of the past while still managing to incorporate modern and fresh sounds.
'One of the most remarkable vocalists of recent years.'

London In Stereo
'One of the UK's best soul voices.'

Gigwise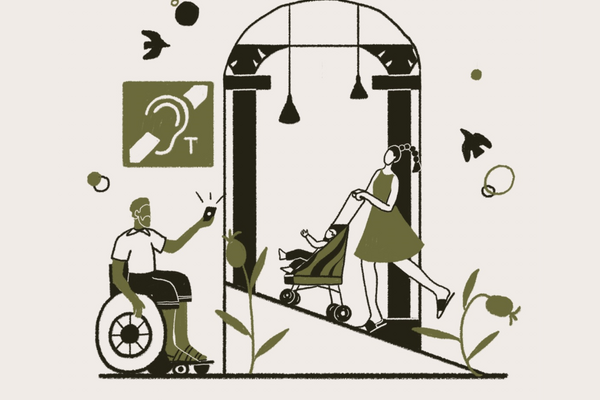 Carers & Companions
We offer a free Personal Assistant / Companion ticket for every access booker who needs one.
Find out more