Anthony Anaxagorou in Conversation with Vanessa Kisuule + Joelle Taylor
Woolwich Works presents
Woolwich Words & Sounds 2022
This series as part of Woolwich Words & Sounds has been brought together by poet, writer and educator Anthony Anaxagorou to start a conversation between poets whose work shares certain themes and offers us fresh perspectives on the world around us.
It's not often the poets of our time are given space to talk publicly with each other about the wider world alongside the aspects that inform their work. These conversations will undoubtedly prove to be vital, relevant and life-affirming.
For this show, Anthony brings together Vanessa Kisuule and Joelle Taylor:
Vanessa Kisuule is a writer, performer and facilitator based in Bristol. She has won over ten slam titles and performed nationally and internationally. She has been featured on BBC iPlayer, Radio 1, Radio 4's Woman's Hour, Blue Peter and TEDx in Vienna. She was the Bristol City Poet for 2018-2020 and her poem on the toppling of Edward Colston's statue Hollow went viral on Twitter. She has two poetry collections with Burning Eye Books and was Highly Commended in the Forward Poetry Prize Anthology 2019. She is the co-tutor for the Southbank New Poets Collective 2021/2022 and is currently working on an essay collection and her debut novel.
Joelle Taylor is the author of 4 collections of poetry. Her most recent collection C+NTO & Othered Poems (Westbourne Press) won the 2021 T.S Eliot Prize; and is the subject of a Radio 4 arts documentary Butch. She is co-curator and host of Out-Spoken Live, resident at the Southbank Centre, and the current editor of Out-Spoken Press. She has recently completed a book tour of Australia including Sydney Opera House (March 2022). C+NTO is being adapted for theatre. She is completing her memoirs for publication in 2023, as well as a novel of interconnecting stories, The Night Alphabet.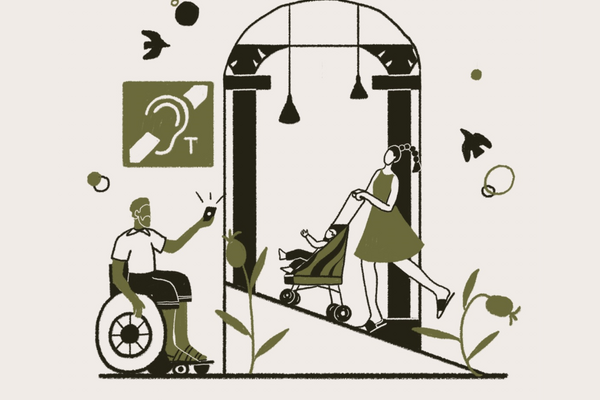 Carers & Companions
We offer a free Personal Assistant / Companion ticket for every access booker who needs one.
Find out more