Anthony Anaxagorou in Conversation with Lucy Mercer + Will Harris
Woolwich Works presents
Woolwich Words and Sounds 2022
This series as part of Woolwich Words & Sounds has been brought together by poet, writer and educator Anthony Anaxagorou to start a conversation between poets whose work shares certain themes and offers us fresh perspectives on the world around us.
It's not often the poets of our time are given space to talk publicly with each other about the wider world alongside the aspects that inform their work. These conversations will undoubtedly prove to be vital, relevant and life-affirming.
For this show, Anthony has invited special guests Lucy Mercer and Will Harris:
Lucy Mercer's first collection Emblem (Prototype, 2022) is the 2022 Poetry Book Society Summer Choice. She was awarded the inaugural White Review Poet's Prize and teaches creative writing at Goldsmiths.
Will Harris is a London-based writer. His debut poetry book RENDANG (2020) was a Poetry Book Society Choice, shortlisted for the T.S. Eliot Prize and won the Forward Prize for Best First Collection. He is also the author of the essay Mixed-Race Superman (Peninsula Press, 2018) and co-edited the Spring 2020 issue of The Poetry Review with Mary Jean Chan. His second book of poems, Brother Poem, will be published by Granta in 2023.
'[Anthony Anaxagorou is] a vastly accomplished, unconventional, selfless poet, keen to nurture the poets of tomorrow.'

The Independent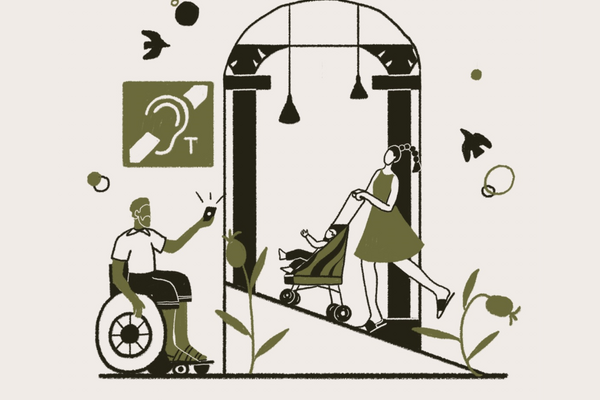 Carers & Companions
We offer a free Personal Assistant / Companion ticket for every access booker who needs one.
Find out more