Top Picks of Woolwich Words & Sounds
News
14 Jul 2022
News Story
With three weeks packed full of live music, comedy, spoken word and family shows for Woolwich Words & Sounds, we're all spoiled for choice with what to choose to see...
Check out these top picks of the festival from Friday 15 July to Sunday 31 July, and make the most of our offer to book 3 shows and get a third off!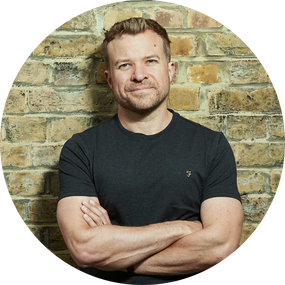 James - Chief Executive & Creative Director
Alice Russell - Alice is one of the most phenomenal soul singers in the UK today and has some absolutely banging tunes!

Bob Mintzer and NYJO play Bob Mintzer, plus Emma Rawicz Quintet – I've been listening to Bob's distinctive big band charts for 20 years. There's nothing quite like hearing a 24-piece band belt out funk and latin numbers and it's a real rare treat to be able to hear this set live in the UK.

Colectiva + Cubafrobeat - Cubafrobeat have played here before and the place was jumping so I can't wait to have them back!
Becca - Programme Manager
Noya Rao – The first time I heard them play I was instantly obsessed, having them here at Woolwich Works is a bit of a dream come true.
Penguin Cafe – This is the perfect joyful and relaxing Sunday show, I'm really looking forward to hearing their hybrid of classical, folk and jazz music bring the Fireworks Factory to life!
Jayde Adams and Friends – I've been a huge fan of Jayde Adams and Sindhu Vee for a long time now, so I'm very pleased to finally have them here in Woolwich. I'm also excited for people to find out who the VERY special guest is...
Hatti - Ticketing & Digital Manager
Niamh - Visitor Services Assistant
Colectiva + Cubafrobeat featuring Dele Sosimi and Kishon Khan - The perfect summer gig, can't wait to dance the night away with a cold drink in hand!
All Aboard – For anyone looking for something to do with their kids, this show is a heart-warming tale, featuring a brave protagonist from Woolwich! You also get to do some colouring in, what's not to love?!
Jayde Adams and Friends – I loved Jayde in the smash hit TV show 'Alma's Not Normal' on BBC 2, so I cannot wait to catch her doing her thing on stage!
Justicia - Event Sales Manager
Kemi Ade + bb sway – I've been listening to Kemi with her 90s influence lo-fi R&B sounds. I think it'll be a good way to spend a summer's Saturday night.
Reuben James + Bel Cobain - I watched some of the videos of Bel Cobain at Love Supreme recently and am now even more excited to see her come and perform at Woolwich Works.
Sophia Thakur + Theresa Lola + MOAK – Sophia always has powerful and captivating messages in her work so I'm really interested to hear what she brings to Woolwich.
Liss - Bookings Administrator
Laura Misch + Quinn Oulton - it's going to be such a great way to kick off Woolwich Words & Sounds, I can't wait to see them both live!
Jake Isaac - Jake creates some truly beautiful music, and I'm so looking forward to him coming to Woolwich.
Jayde Adams and Friends - it's guaranteed to be a hilarious night with some familiar faces popping in to keep us laughing, definitely not one to miss!
Mia - Development Manager
Laura Misch + Quinn Oulton – I like Laura's dreamy soundscapes and very haunting singing style, plus her one take live video for Blue Dot in the Greenwich foot tunnel is beautiful. Quinn Oulton's just released his first jazz album 'Alexithymia' themed around young men and their difficulty in processing emotions, it's very South London cool.
Bob Mintzer and NYJO play Bob Mintzer, plus Emma Rawicz Quintet – I like the contrast between the very old-school American saxophonist Bob Mintzer and the very young 20 year old Emma Rawicz, a British up and coming saxophonist who has already released her first original album to critical acclaim.
Reuben James + Bel Cobain – I'm really looking forward to this concert as I'm new to their music and I like discovering new singers I don't know very well, and they sound AMAZING.

Check out the full line-up!
From Friday 15 July to Sunday 31 July