Top Picks of 2022
News
20 Dec 2022
News Story
It's been a jam-packed year full of live music, comedy, cabaret, spoken word and family shows at Woolwich Works this year, so we're celebrating our favourites of 2022!

Mark - Operations Director
An Evening with Shaun Ryder - what's better than watching your CEO interview a music legend on a Thursday night!

Woolwich Works in Progress: Ed Night + Tadiwa Mahlunge – seeing Tadiwa return to Woolwich Works was amazing, and comedy in Beanfeast just has that extra personal feel.
London Video Game Orchestra: Symphony of Heroes - The space looked great, the orchestra sounded amazing and the crowd was buzzing!
Mia - Development Manager
The Grotteaux - mainly for Cleopantha and her roast dinner burlesque dance!
Woolwich Works in Progress: Jordan Brookes + Leo Reich – It was the first time I saw Leo Reich which led to friends and I seeing his debut Edinburgh Fringe show in a sweaty hot container at the Pleasance which was the BEST show of the fringe, and possibly the best comedy set I have seen.
Fergus McCreadie Trio - I really enjoyed hearing everyone's solos, the audience was super appreciative and they got a well-deserved standing ovation
Niamh - Visitor Services Assistant
The Woolwich Works Earth, Wind & Fire Summer Party! - I kicked off the night with a visit to our pop-up beach bar, Rumpypumpy, and then danced the night away to this incredible band. One of the best nights out I've had this year!

Fergus McCreadie Trio - Just wow. Not the typical gig I would go to but I loved every minute, I closed my eyes, and the music brought me on a journey across the Scottish countryside. Can officially call myself a fan now.

UK AIDS Memorial Quilt Exhibition - An incredibly moving exhibition. Such beautiful quilts, made with so much love for the people they represent. It brought me to tears.
Becca - Programme Manager
Jayde Adams and Friends – I always love seeing our main space spring to life with live comedy. You could feel the genuine friendship between Jayde and the line-up she curated which made it an even more special evening.
Reuben James + Bel Cobain – watching Reuben James hop around the stage and create amazing sounds with whatever instrument was in his path was truly incredible. He had the audience so engaged with his high energy. Bel Cobain is also someone I've been listening to for ages when I came across her through The Silhouettes Project album, so having her here felt like a real treat.
Le Gateau Chocolat and Jonny Woo: NOW THAT'S WHAT WE CALL MUSICALS! – Le Gateau's voice is incredible and really blew the roof off the Fireworks Factory. That paired up with Jonny's humour made for a cracking evening.
Georgia - Events Manager
Kansas Smitty's Big Band present Duke Ellington's Nutcracker – a group of incredible musicians coming together to play modern and traditional jazz with a twist. A great way to kick off the festive season!

An Evening With Shaun Ryder - a hilarious show full of amazing stories from Shaun's life. It took me back to my Northern routes for the night.
Woolwich Contemporary Print Fair | Edition 7 - another fantastic year of the Fair that makes the most of the Fireworks Factory, using every square inch for hundreds of beautiful prints and insightful talks from the artists.
Sean - Marketing & Communications Manager
London Contemporary Music Festival - I really enjoyed how LCMF used our Fireworks Factory space. I thought the mix of new and historic architecture complemented the performances perfectly.
Colectiva - Definitely my Woolwich Works discovery of the year. A nine-piece band and every single one of them is an incredible musician. Keep an eye on them next year for sure!

Fergus McCreadie Trio - Bit of a coup to have one of this year's Mercury nominees play an exclusive London show at Woolwich Works. On top of it being an incredible performance from Fergus, he also happens to be one of the nicest people I've met! He had to be my top pick of 2022.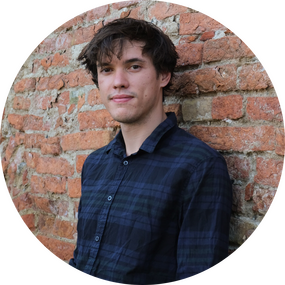 Hatti - Ticketing & Digital Manager
The Grotteaux - definitely my top show of the year, from a supremely talented cast and creative team, the whole show was raucous glamour and chaotic beauty. Loved it!

Sophia Thakur + Theresa Lola + MOAK - Sophia Thakur gave a stunning performance with her melodic spoken word style. Theresa Lola and MOAK were brilliant supports too!
Alice Russell - a divine and soulful voice, Alice Russell commanded the stage with her brilliant band and brought goosebumps to us all.