Yaatri
Woolwich Works presents
Award-winning Leeds-based jazz quintet
Yaatri is a five-piece art-rock/jazz crossover group formed in Leeds in 2018. Their complex compositions and ethereal soundscapes have gained them a reputation for being among the most forward-thinking and unique creative forces in the North of England.
Influenced by the rhythms of India, immersive timbres of electronic music and energy of rock and roll, Yaatri have received praise from the likes of BBC Radio 1 and 6Music, Bandcamp Weekly, Soho Radio, and Jazz FM.

With over 50 shows under their belt, the ensemble have performed alongside some of the leading names in contemporary UK jazz, including Noya Rao, Richard Spaven, Jasmine Myra, Cykada and Myele Manzanza.
Their year so far has included a sold-out show in Liverpool, a packed house at the legendary Pizza Express Jazz Club Soho, and a standing ovation at their album launch at the Brudenell Social Club in Leeds, dubbed by promoter DJ Lubi as one of the best received gigs he'd put on in years.
With special guest Zuheb Ahmed Khan:
Zuheb Ahmed Khan is appreciated around the world as an international phenomenon of Indian Classical tabla. Like his father and grandfather before him, he has dedicated his life and soul to his instrument from the age of three. His consistently brilliant performances have not only established him as a national treasure in his own country, but also internationally.
Khan met Liam Narain DeTar of Yaatri in the summer of 2018 in New Delhi, when DeTar reached out to him for lessons in Indian Classical rhythm and tabla. The two quickly became good friends, spending hours together every week playing music together, attending concerts, writing, and learning from each other. With a mutual curiosity for how Indian Classical concepts could be applied to other styles of music, Khan's innate understanding of rhythm served as the initial creative spark from which Yaatri was born.
After five years of writing and recording together online with 7000 kilometers between them, Yaatri and Zuheb Ahmed Khan will come together this May for this exclusive performance.
'Beautiful melting pot'

BBC Radio 1
'Excellent'

Jazz FM - Track of the Week
'Pretty much perfect'

BBC Introducing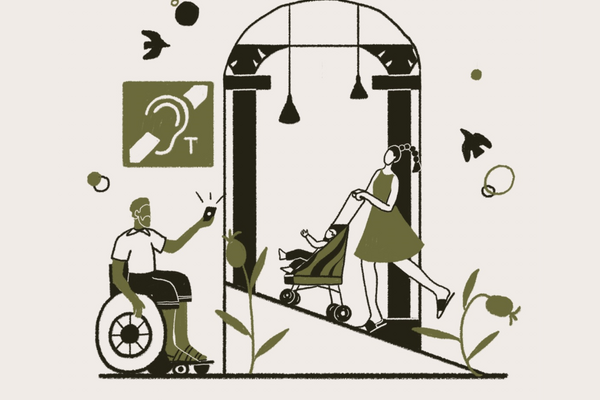 Carers & Companions
We offer a free Personal Assistant / Companion ticket for every access booker who needs one.
Find out more