Woolwich Works in Progress: Olga Koch and Micky Overman
Individual Artist Management and Woolwich Works
Olga Koch
Olga Koch does stand-up comedy onstage and creates cathartic performance art in the privacy of her own home. She was nominated for Best Newcomer at the Edinburgh Fringe Festival in 2018, Best Show at Leicester Comedy Festival in 2020, and longlisted for Best Stand Up Show at the National Comedy Awards in 2021.
She has also appeared on Mock the Week (BBC Two), QI (BBC Two), Frankie Boyle's New World Order (BBC Two), Late Night Mash (Dave), Richard Osman's House of Games (BBC Two), Guessable (Comedy Central), Question Team (Dave) and your dad's search history.
Her audio work includes the Radio 4 special Fight, the Radio 4 series OK Computer and the Human Error podcast on BBC Sounds.
Micky Overman
Micky is one of the most promising and exciting acts to hit the circuit in years. A bedrock of surgically sharp writing combined with a cool and confident delivery make her an exceptional comedian.
Her material moves quickly from devastating honesty, to brutal whimsy, to on-point social observations. She already has the aura of a successful comic well beyond her years.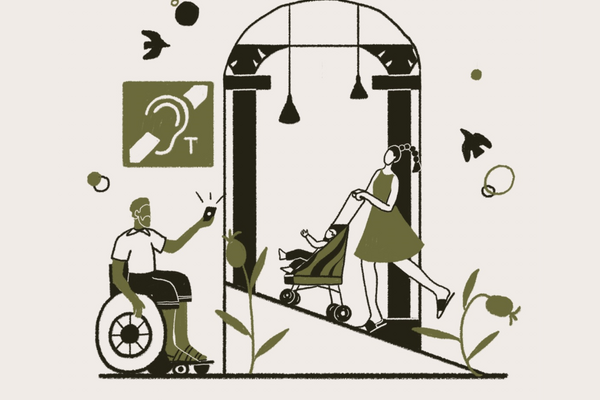 Carers & Companions
We offer a free Personal Assistant / Companion ticket for every access booker who needs one.
Find out more