Woolwich Works in Progress: Micky Overman + Olga Koch
Individual Artist Management and Woolwich Works presents
Two brilliant comedians for less than a tenner!
Micky Overman: The Precipice
Think about everything that goes through your head when you're about to make a life-altering decision. That's this show. As seen on ITV2 and BBC Three, and with over 12 million views online, Micky is an undeniable rising star whose 'smart observations and snappy one-liners' (TheWeeReview.com) have gained her much critical acclaim. Now she turns her unique perspective to the big questions: will we one day look at Love Island the same way we now look at SeaWorld? Join Micky as she contemplates love, robots and, possibly, motherhood.
'Precision gags and delightfully silly one-liners' (Observer). ***** (Funny Women).

Olga Koch: Prawn Cocktail
Olga Koch turned 30, got a master's degree, went on an adult gap year, got salmonella, lost herself, found herself and washed it all down with a delicious prawn cocktail. Think less Eat Pray Love and more Shake Scream Cry.
As seen on Mock the Week, QI, Late Night Mash, Frankie Boyle's New World Order and her Amazon Prime comedy special.
'A masterpiece' ***** (BroadwayBaby.com). **** (Guardian). **** (Telegraph). ***** (Skinny). ***** (Sunday Post).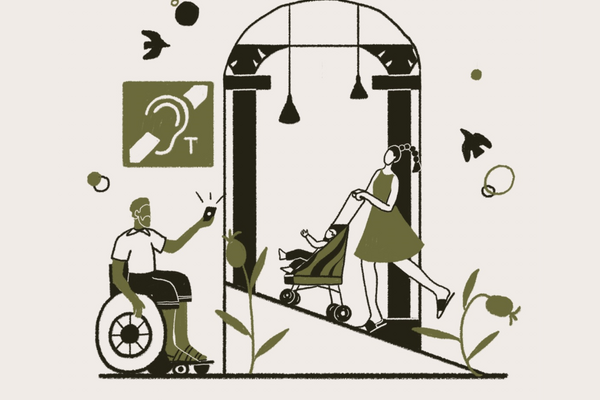 Carers & Companions
We offer a free Personal Assistant / Companion ticket for every access booker who needs one.
Find out more