Woolwich Works in Progress: Mark Bittlestone, Chris Hall & Micky Overman
Woolwich Works and Hannah Layton Management present
Mark Bittlestone and Chris Hall
Yuck! A stand-up comedy show about being gay! And about being vegan (Chris), getting piles (Mark), collecting crystals (Chris), getting piles (Mark), being in love (Chris) and getting piles (Mark).
Join social media "sensations" (they have 300k followers, fewer than most cats) Chris Hall and Mark Bittlestone for an hour of jokes, then follow them @chrxstopher.hall and @poofsrus or find them selling their underwear for money on Grindr.
Winner: Frog and Bucket Beat the Frog 2021 and Up the Creek Blackout 2022. Finalist: Leicester Square Theatre Sketchoff 2019 and 2020.
Micky Overman
Micky is one of the most promising and exciting acts to hit the circuit in years. A bedrock of surgically sharp writing combined with a cool and confident delivery make her an exceptional comedian.
Her material moves quickly from devastating honesty, to brutal whimsy, to on-point social observations. She already has the aura of a successful comic well beyond her years.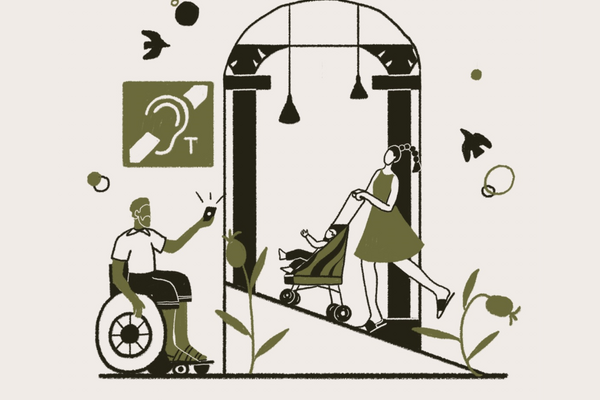 Carers & Companions
We offer a free Personal Assistant / Companion ticket for every access booker who needs one.
Find out more