Woolwich Works in Progress: Leila Navabi and Priya Hall
Individual Artist Management and Woolwich Works present
Leila Navabi: Composition
Roll up, roll up – an hour of self-deprecation, solemnity and smut from someone who as been described, much to her horror, as 'the actual future of comedy' (LMAOnaise).
'Composition' is a work in progress hour from TV's (Vandullz, Live at Aberystwyth Pier, Don't Blame Me, Blame my Brain) Leila Navabi.
Expect 'comedy', 'music' and 'trauma-dumping'.
Priya Hall
Priya Hall is a stand-up comedian and writer. She has featured on BBC Presents: Stand up for Live Comedy (BBC One & Three), Live From Aberystwyth Pier (BBC One Wales and BBC Radio Wales), Fred At The Stand (BBC Radio 4), Machynlleth Comedy Showcase (BBC Radio Wales), Stand Yp (S4C).
Priya has also written and starred in a new BBC 2 Wales pilot, Beena and Amrit. She has been a guest panellist on The Blame Game (BBC NI) and a team captain on What Just Happened? (BBC Radio Wales). She was a semi-finalist in the BBC New Comedy Awards 2021. She is a host on the podcast Here to Judge, which is available on Spotify.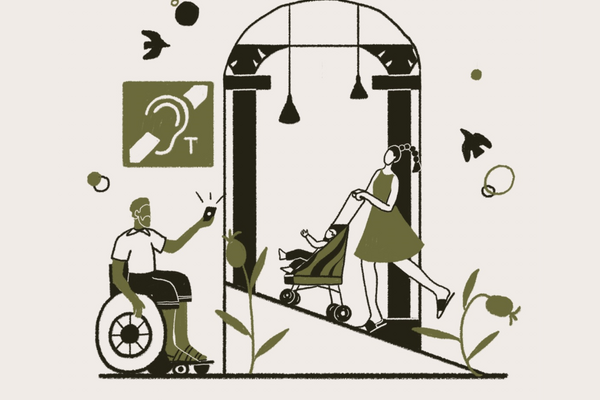 Carers & Companions
We offer a free Personal Assistant / Companion ticket for every access booker who needs one.
Find out more