Woolwich Works in Progress: Kate Barron, Jen Ives and Thanyia Moore
Woolwich Works and Hannah Layton Management present
Kate Barron: WIP
This is the debut hour by Canadian comedian Kate Barron. Kate moved to the UK in 2019 in the hope to be part of the best comedy circuit in the world, and date the most emotionally repressed men in the world. In doing the big move, she kick-started more than just her career and sex life.
When the stages closed in 2020, Kate found herself living alone in London, 4706 miles away from any friends and family. She decided to make a drastic change to her body - without telling a soul.
What's emerged is a new Kate Barron, or rather the same one, but 13 stone lighter. This show is a raw, honest, hilarious hour of tales with just the right amount of filth.

Jen Ives: Peak Trans
As the discourse on trans people becomes more toxic in the UK – comedian, trans-woman & nuisance Jen Ives is here to sort it all out, hun. Is JK Rowling The Devil? Can a man love a trans-woman and still truly be straight? And how long can Jen get away with taking maternity leave from work?
"Easy-going and gregarious with a touch of self-deprecation that adds to her confidence rather than detracts from it… great company" – Steve Bennett, Chortle.
Thanyia Moore: Just Being Funny
In 2020 Thanyia Moore was going to make her Edinburgh Fringe debut with a heartfelt, emotional show, that was about to rock your socks off… but then 2020 happened. Now, she'd rather just be funny.
Join the Funny Women Award winner, as seen on Mock the Week, Bamous, and Katherine Ryan's Duchess, as she's Just Being Funny. 'A quick, frank and instantly engaging comic' – The Guardian.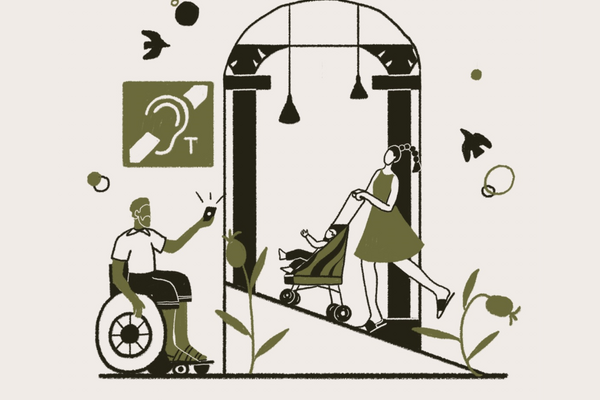 Carers & Companions
We offer a free Personal Assistant / Companion ticket for every access booker who needs one.
Find out more