Woolwich Works in Progress: Hannah Platt and Micky Overman
Individual Artist Management and Woolwich Works present
Hannah Platt
Hannah is a stand-up comedian, writer and finalist of the BBC New Comedian of the Year Award in 2019. Merseyside-via-Manchester's finest misanthrope has already been making her mark as a comic, having been described as 'a voice of a new generation' by The Skinny and 'a voice with something to say' by Chortle, never shying away from sensitive topics with brutal honesty and quick wit.
Recently she has been commissioned to make a Laugh Lesson for BBC3 and written on the Now Show and The News Quiz for BBC Radio 4. She prides herself on her ability to take difficult and complex topics and turn them into sharp, refreshing gags.
Micky Overman
Micky is one of the most promising and exciting acts to hit the circuit in years. A bedrock of surgically sharp writing combined with a cool and confident delivery make her an exceptional comedian.
Her material moves quickly from devastating honesty, to brutal whimsy, to on-point social observations. She already has the aura of a successful comic well beyond her years.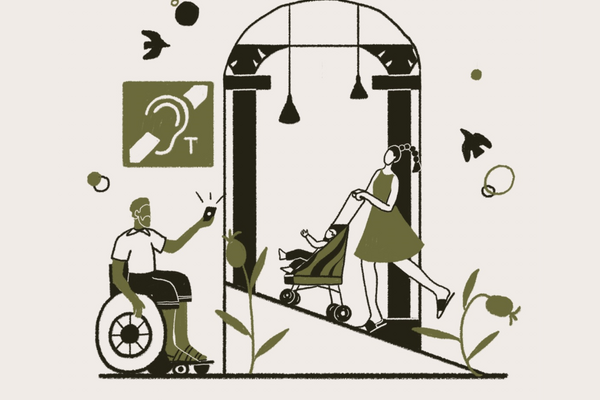 Carers & Companions
We offer a free Personal Assistant / Companion ticket for every access booker who needs one.
Find out more