Penguin Cafe
Woolwich Works presents
Woolwich Words and Sounds 2022
Arthur Jeffes' much loved collective - Penguin Cafe - are back in 2022 performing their eclectic array of genre-defying evocative pieces mixing Arthur's beautiful compositions with some iconic PCO classics.
Originally brought together by Arthur to keep alive the music of his late father, Simon Jeffes of the iconic Penguin Cafe Orchestra, Penguin Cafe have gone on to release four original and critically acclaimed albums; A Matter of Life… in 2011, The Red Book in 2014, The Imperfect Sea 2017 and Handfuls of Night in 2019, the latter two on Erased Tapes Records.
This year sees the Penguins touring extensively in the UK, which began with a much-awaited show at London's Barbican, and the special anniversary re-release of their first Penguin Cafe album, 'A Matter of Life...'.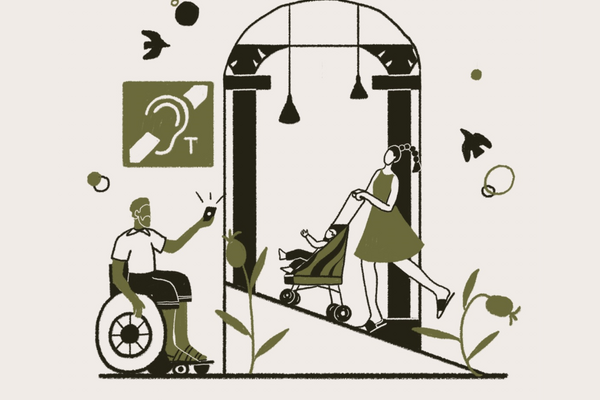 Carers & Companions
We offer a free Personal Assistant / Companion ticket for every access booker who needs one.
Find out more