Norman Jay MBE + Dennis Bovell
Woolwich Works presents
Woolwich Words & Sounds 2022
Two of British music's greatest innovators join forces for an evening of good tunes, good vibes and good times.
We can't imagine two better DJs for a summer Friday evening by the river than Sound System, Rare Groove and pirate radio pioneer Norman Jay and Lovers Rock producer extraordinaire Dennis Bovell.
Hosted in the Fireworks Factory, Norman and Dennis will be bringing a selection of their finest grooves and deepest cuts to our dancefloor. Come and let these two legends put a smile on your face and get you moving with a mix of the very best disco, house, soul, funk & reggae in their collections.

Norman Jay MBE
Norman Jay is unquestionably one of the most respected and popular DJs in the world today. Co-founder of the legendary Good Times Sound System and London dance music station KISS FM, Jay fostered the 'Rare Groove' scene pushing the boundaries of the UK's emerging club culture.
Awarded an MBE for services to deejaying and music, in 2017 he released his critically-acclaimed memoir 'Mister Good Times' capturing the true spirit of Good Times, and is currently taking his legendary Good Times party to selected venues around the UK, continuing to convert generations of clubbers to the cause, championing new sounds, yet never forgetting his musical roots, thus guaranteeing nothing but 'Good Times'.
Dennis Bovell
Dennis is Britain's Reggae Maestro, with over 40 years in the business from pioneering early records with Matumbi, collaborating with I Roy, Steel Pulse, Errol Dunkley and Johnny Clarke, to forming the Dub Band with Linton Kwesi Johnson, and helping to found the Lovers Rock movement and producing the huge hit and bonafide classic Silly Games for Janet Kay in 1979.
In demand as a producer and mixer throughout his career, Dennis has worked with bands and artists as diverse as The Slits, Arcade Fire, Sade, Golden Teacher, The Thompson Twins, Joss Stone, Roots Manuva, The Pop Group, Raincoats, Bananarama, Steve Mason and Jarvis Cocker to name just a few!
A pioneer in the crossover between post-punk and dub, a prolific solo artist and remixer as well as musical director for the film Babylon, Dennis also presented the BBC series Reggae Britannia, and recently had a small role in Steve McQueen's Bafta-winning Small Axe series in which his and Janet Kay's Silly Games also featured.
'If you've been to a music festival or a club in the past two decades, there's a good chance you've heard the joyful DJing of Norman Jay, whose contributions to dance in Britain are among the most significant by anyone alive today.'

The Observer
'As a producer, musician, songwriter and engineer, Dennis Bovell welded together dub, disco, funk and post-punk — sometimes all at once — and revolutionised the sound of British music.'

The Vinyl Factory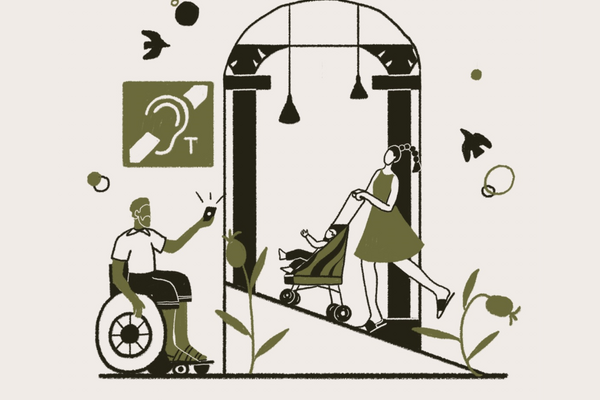 Carers & Companions
We offer a free Personal Assistant / Companion ticket for every access booker who needs one.
Find out more