Mica Paris
Woolwich Works and the Caribbean Social Forum present
The undisputed British Queen Of Soul
Woolwich Works joins forces with Woolwich's legendary Caribbean Social Forum for a night celebrating Caribbean culture in the company of one of London's greatest soul singers.
Join us for music, dancing, rum and some classic Caribbean food – your very own spot of sun in Woolwich!
The undisputed British Queen Of Soul, Michelle Antoinette Wallen, known professionally as Mica Paris, is one of the UK's finest and most respected singers with a long career of hit singles and albums.
Mica's been singing her whole life, moving from her grandparents' church's gospel choir, to doing backing vocals, to signing her first record deal aged just 18. The range, power, soul and deep emotion in Mica's singing voice made an immediate impact on the UK music scene in August 1988 when she released her debut album. Since then the list of her musical collaborators reads like a hall of fame: Prince, Bobby Womack, Quincy Jones and countless others.
She's well known as an incredible live performer, who's stolen the show at theatres all over London's West End.
Recently, she's been the subject of a BBC4 Documentary 'Gospel According To Mica – The Story Of Gospel Music In Six Songs', completed a run in 'Fame' at the Peacock Theatre, and recorded a new album titled 'Gospel', released to critical acclaim and reaching #1 in the UK R&B Album charts.
We can't wait for Mica to come back to Woolwich Works after appearing at our opening night back in September. Don't miss the chance to hear one of the greatest voices London has ever produced.
With Support from SAL:
Originally from Newbridge, County Kildare, Cork-based SAL (aka Sara Ryan) is an experienced singer and songwriter with numerous recordings to her name. A songwriter with spirit, SAL is not afraid to speak up about social issues close to her heart. Her combination of art and activism displays itself through a voice that is special and vibrant, delivering a message that is as much a candle in the dark as a fire in the belly.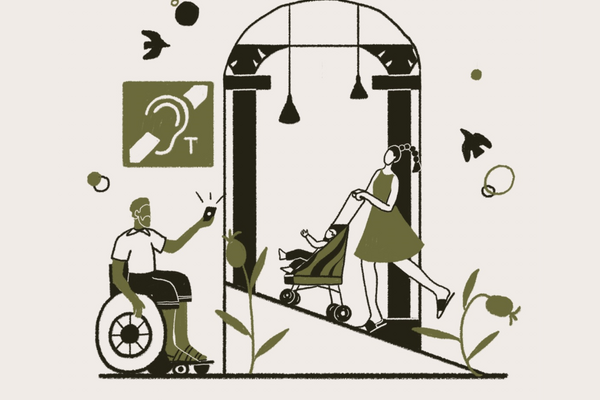 Carers & Companions
We offer a free Personal Assistant / Companion ticket for every access booker who needs one.
Find out more