Matters Unknown
Woolwich Works presents
Celestial blues, wrapped in contemporary global grooves
MATTERS UNKNOWN is the debut project from Jonny Enser, multi-instrumentalist and composer and the brass contributor to Nubiyan Twist. He has put together an ensemble that features some of the most powerful forces exploring music in the UK. Each member has different languages for conversing with his compositions, drawing musicians from Emma Jean Thackray, Noya Rao and beyond.
In kaleidoscopic visions, forces collide, expand and contract, the music finds a balanced path through. The writing is steeped in deeply spiritual, organic soulful roots, with undercurrents carrying grooves from the Blues to West Coast Beats all evoked through African diasporic influence. On some tracks only tied together with Enser's innovative production stylings. It's a rare thing to hear such diverse sounds and influences creating such compelling synergy.
MATTERS UNKNOWN is the trio formation of this group, drawing more directly from Ensers Detroit inspirations. A tradition beholding artists such as Donald Byrd, Motown, J Dilla, Theo Parrish and The Tribe. This ensemble sees inspired narratives flowing through a triangular column. Full bodied soundscapes executed from a contemporary line up, each musician multitasking to the brink of their ability leaving little space for egoic manifestation. Samples, Keyboards, Sythesisers, Drum kit, Drum Machine, Tuba and Trumpet.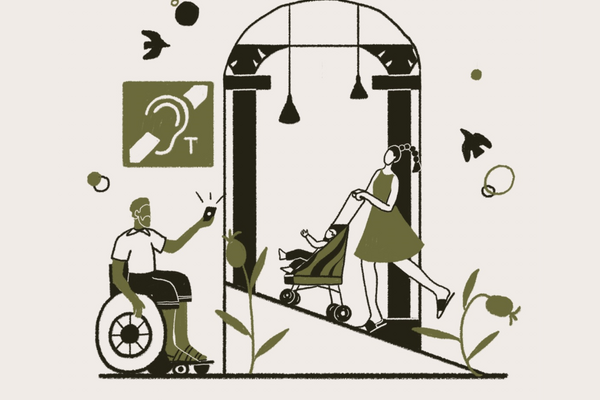 Carers & Companions
We offer a free Personal Assistant / Companion ticket for every access booker who needs one.
Find out more