Lucy-Anne Daniels
Woolwich Works presents
The rising star of the UK jazz scene returns for her debut solo performance
Having graced the Woolwich Works stage for its opening in September 2021, followed by various collaborative projects - most recently, fronting the National Youth Jazz Orchestra's 'Amy Winehouse: A Celebration of her Life and Music' tour, Lucy-Anne Daniels returns for her debut solo performance.
'This Music Made Me' is set to be an intimate and honest concert of songs that have shaped Lucy-Anne's musical identity, exploring the origins of her sound and style.
Having grown up with the vibrant sounds of gospel and jazz, Lucy-Anne is a vivid storyteller and creative improviser whose rich vocals effortlessly weave her through an array of genres, from folk to funk, gospel to latin music and more.

Join her for a concert featuring the music of Stevie Wonder, Joni Mitchell, Nina Simone and more, along with the debut of some originals. Be prepared to let loose, open yourself up and allow this music to make you feel something.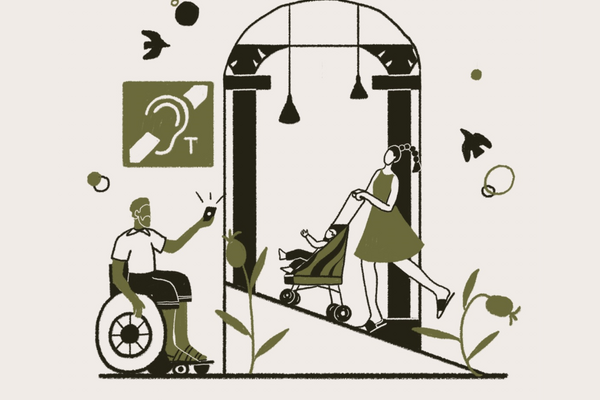 Carers & Companions
We offer a free Personal Assistant / Companion ticket for every access booker who needs one.
Find out more