London Video Game Orchestra: Remastered
Now with Bonus Content
Following a series of sold-out performances, the
London Video Game Orchestra have partnered with
Woolwich Works for their largest performance to date:
LVGO: Remastered.
The concert will feature music from some of the video game industry's favourite franchises such as Halo, Final Fantasy, The Legend of Zelda and much more. Vocals will be provided by
Ready Singer One, dubbed the 'nerdiest choir in London'.
The London Video Game Orchestra is a group of musicians who have united to bring the legendary music of your favourite video games to the London stage. Since forming in 2019, the orchestra has grown to a 60-strong unit of musicians from all backgrounds, passionate about video games and the impact this music has had on the industry. The orchestra is committed to make performances of video game music more accessible.
As one of the few orchestras in the UK dedicated to only playing the music from video games, it's no surprise that the London Video Game Orchestra have sold out every one of their performance to date and established a committed fanbase in the process.
'These aren't your average concerts.'

Time Out London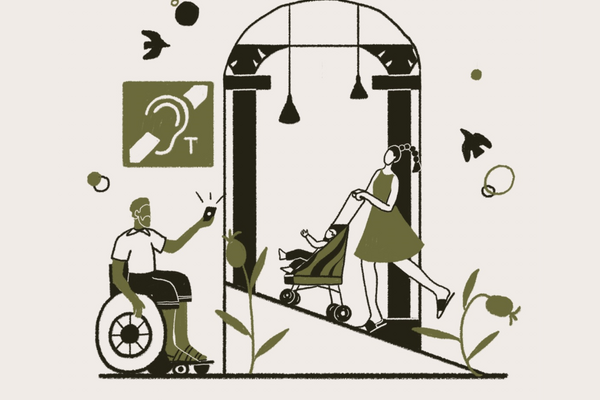 Carers & Companions
We offer a free Personal Assistant / Companion ticket for every access booker who needs one.
Find out more