Colectiva + Cubafrobeat featuring Dele Sosimi and Kishon Khan
Woolwich Works presents
Woolwich Words and Sounds 2022
Not one, but two of London's most exciting Afro-Latin jazz bands play Woolwich Works this July. Both bands promise to bring expert arrangements, tropical sounds, and infectious rhythms to this summer evening by the river.
COLECTIVA
Winners of the Latin UK Awards, 'Best Alternative Act 2019' and a 2021 Drake YolanDa Award for emerging artists across the UK, COLECTIVA explore the spaces between Afro-Latin music and Jazz while reflecting on themes of sisterhood and female empowerment.
Blending wild horn lines with Afro-Latin groove and experimental textures, COLECTIVA's arrangements are rooted in the sounds of Africa, Latin America and the diaspora, creating a genre the group have affectionately dubbed jazz tropicaliente (hot-tropical-jazz).
Their debut single, Under The received huge global radio plays and DJ support from the likes of Huey Morgan and Jamz Supernova on BBC 6Music, Jazz FM's Chris Philips and Tim Garcia, and Toshiro Matsuura and Papaoul on Worldwide FM.

2022 is set to be a pivotal year for the project, as they gear up for two more single releases.

CUBAFROBEAT
Connecting the musical dots between Havana, Cuba and Lagos, Nigeria, Cubafrobeat's shows are exhilarating, inclusive and heart-warming occasions.
Led by one of the most important Afrobeat musicians in the world today, Dele Sosimi, and backed up by members of London "fusionistas-par-excellence" Lokkhi Terra, the 11-piece band create a tight-knit sound that reflects their cross-Atlantic influences. Expect heavy percussion, infectious rhythms and a lot of energy.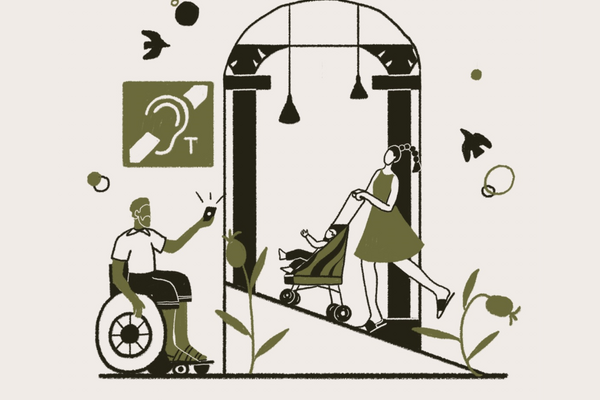 Carers & Companions
We offer a free Personal Assistant / Companion ticket for every access booker who needs one.
Find out more