Arsenal of Sounds: Yama Warashi + The Shilla Ensemble
Rhythm Passport presents
Discover the sounds of South Korea and Japan
Arsenal of Sounds and its round-the-world journey in music reaches East Asia to welcome two forward-thinking acts: The Shilla Ensemble and Yama Warashi.
The evening will open with music from the Korean Peninsula, where the members of The Shilla Ensemble were born. The group blends Korean folk songs with court music, as well as some contemporary pieces.
While, on the opposite shore of the Sea of Japan, the second act of the double-bill, Yama Warashi cite Japanese folk dances, free jazz and traditional rhythms from Africa as influences. With a unique and genre-defying live show, the group offer an entirely new way to listen and relate to Japanese traditions.
Join us for an evening of eye and ear-opening music from the Far East.

Yama Warashi
Yama Warashi - which means mountain spirit in Japanese - is a musical project formed by Japanese-born, currently London-based artist Yoshino Shigihara in 2015. Accompanied by saxophone, guitar and bass, Yoshino plays keyboard and percussion while singing in her mother tongue about everything from mycelium to nuclear power.

'Yama Warashi blends Japanese folk with free jazz until the whole thing crescendos in a psychedelic nature-worshipping dance party.'

i-D
'A bewitching album of junkshop pop and world music.'

Uncut
The Shilla Ensemble
The Shilla Ensemble is a Korean traditional music and dance group based in the UK.
The ensemble aims to achieve an inclusive approach to Korean traditional culture, which is inspired by the philosophy of the Shilla dynasty, one of the most culturally affluent periods of Korean history.
Performances by the ensemble typically include musical and dance works varying from traditional repertoires to newly composed pieces and are based on a flexible music-making process.
The ensemble is led by Hyelim Kim, a daegeum (taegŭm) flute performer, composer and researcher, who believes that the ensemble's Korean heritage will act as an artistic inspiration for the contemporary and cosmopolitan environment of the UK.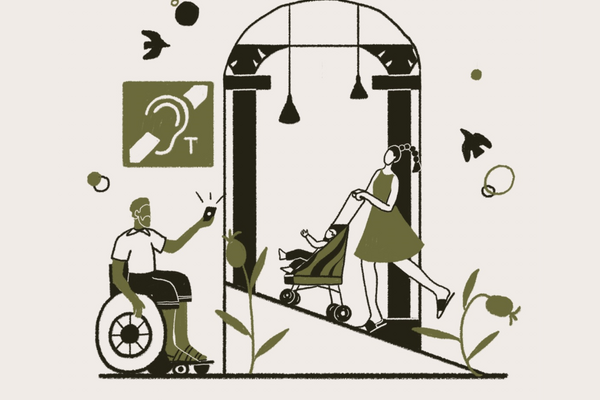 Carers & Companions
We offer a free Personal Assistant / Companion ticket for every access booker who needs one.
Find out more