Arsenal of Sounds: Grand Union Orchestra
Rhythm Passport Presents
An unforgettable fusion of music and cultural celebration
Deeply intertwined with both the East End and global cultures, The Grand Union Orchestra, has been an essential part of London's vibrant music scene for over four decades. Their dynamic performances are a celebration of diversity, and their repertoire beautifully narrates the stories of migrant communities.
Under the guidance of Tony Haynes, the Orchestra has been famed for their mixing big-band jazz with global influences from Africa, South America and the Caribbean. Their two unique sets promise to celebrate the importance of cultural diversity and inclusivity - the ideal way to bring our round-the-world music series to a close.

Grand Union Orchestra
Grand Union Orchestra is a multicultural world jazz ensemble based in London. It has been performing, touring and recording large-scale shows for over 30 years and is well known for its educational work.
Grand Union specialises in large-scale musical performances that reflect the backgrounds of its performers and often invites participation from amateur musicians and community groups.
Grand Union Orchestra is the acknowledged pioneer and leading exponent of cross-cultural music-making in the UK.
Once memorably commended for 'making cultural diversity an art-form', Grand Union continues to blaze a trail unrivalled by any other organisation, characterised by its story-telling and the authentic lived experience of its artists.
Their music encompasses Indian ragas, Latin American salsa, Chinese melody, Bengali songs, reggae basslines, West African drumming, Bhangra and Samba rhythms, Eastern European styles, Jazz harmony and big band Blues, always dramatic and filled with human stories.
'With its unlikely combination of global influences and big-band jazz, the Grand Union Orchestra has always occupied a category of its own'

The Guardian
'Pan-stylistic, pan-rhythmic, pan-cultural, pan-everything, grand union orchestra represents a unique and radical vision of multicultural Britain'

London Jazz News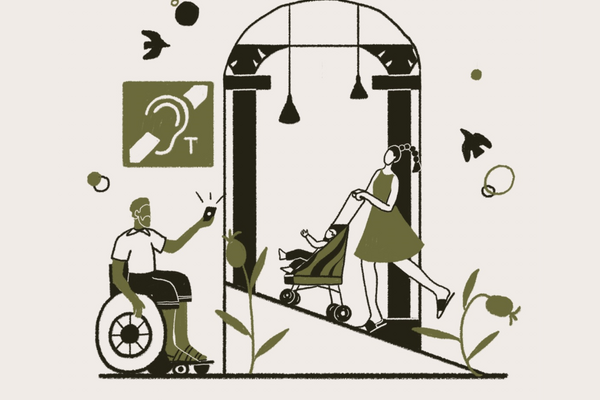 Carers & Companions
We offer a free Personal Assistant / Companion ticket for every access booker who needs one.
Find out more