All Aboard
Woolwich Works presents
Written by Lizzie Corscaden, BSL Interpreted
Meet Rae. Rae is from Woolwich Dockyard. They are ambitious, excitable, caring and non-binary and, one day, they're going to be the greatest captain ever to sail the seven seas!
Captain Stickles laughs at Rae's ambition – on his ship 'there are jobs for men, and there are jobs for women...' But what happens when a storm hits and it's all hands-on-deck? After the 25-minute storytelling, there will be a short colouring activity.
This project was developed with funding from the European Union's Rights, Equality and Citizenship Programme (2014-2020).
About Discover
Discover Children's Story Centre and charity is the UK's first hands-on creative literature space for children aged 0-11 years and their families, dedicated to generating a love of language, literature and stories.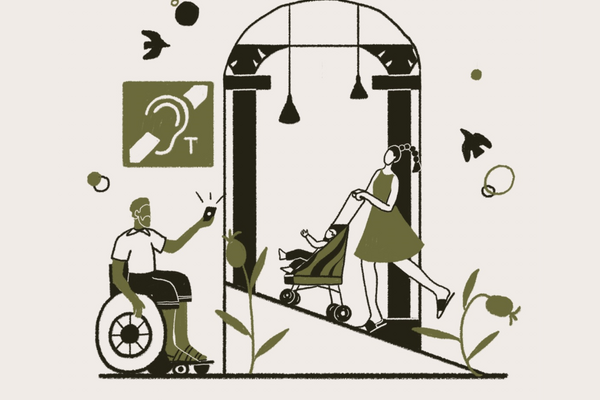 Carers & Companions
We offer a free Personal Assistant / Companion ticket for every access booker who needs one.
Find out more